FORM-A®T narrates 'Ukrainian Sunflowers
10/05/2023

The works of Maria Prymachenko in the programme of the Autonomous Province of Trento Press Office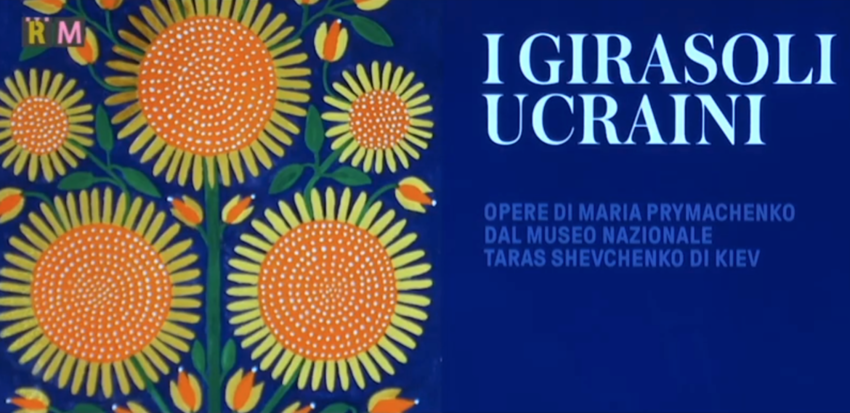 FORM-A®T, the television programme produced by the Press Office of the Autonomous Province of Trento, dedicated to cultural initiatives and presented by Giampaolo Pedrotti, narrates the exhibition "Ukrainian Sunflowers". The exhibition, featuring the works of the great artist Maria Prymachenko, can be visited at Palazzo delle Albere, in Trento, until June 4, 2023. It is a chance to bring an important fragment of Ukrainian culture to the Trento and to let the community feel the closeness of a war-torn country. The amazing and moving works of this great Ukrainian artist, who passed away in 1997, literally make the walls of Palazzo delle Albere vibrate and tell us about a rich, magical and colourful culture.
The episode is on air on Trentino TV at the following times:
Wednesday 10 May at 14.30
Thursday 11 May at 10.10 p.m.
Friday 12 May at 18.30
Saturday 13 May at 10.15 a.m.
You can also watch the episode
Published: Wednesday 10 May 2023 - Last modify: Tuesday 20 June 2023
torna all'inizio del contenuto