Displaced persons from Ukraine, application for contribution
25/03/2022

Support for themselves and their children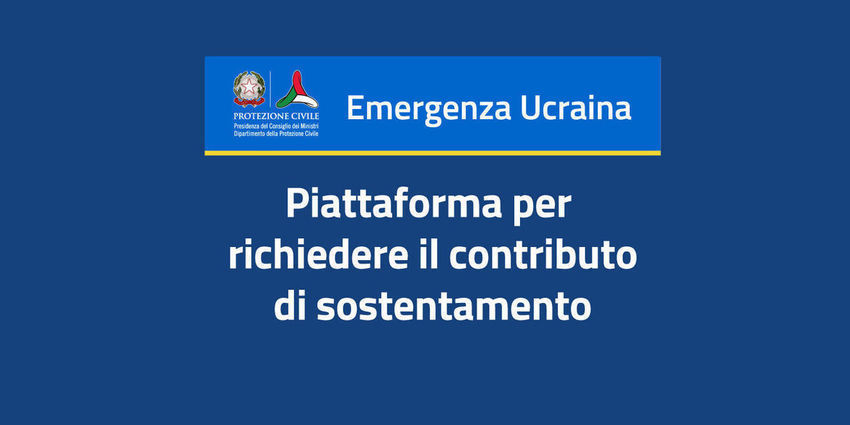 The Platform of the Dipartimento della Protezione Civilethat is now online and allows people fleeing from the war in Ukraine to apply for the contribution of sustenance for themselves, for their children, for minors who have legal protection.
The contribution - which aims to offer an initial economic support in Italy - is intended for those who have applied for a residence permit for temporary protection and have found independent accommodation with relatives, friends or host families.
To apply for the contribution on website https://contributo-emergenzaucraina.protezionecivile.gov.it/#/ is necessary to have the Tax Code (indicated in the receipt of the application for a residence permit for temporary protection), a cell phone number and an email.
A vademecum in Italian, English and Ukrainian is available for detailed information on the requirements and methods of applying for the contribution.
Published: Saturday 30 April 2022 - Last modify: Monday 29 May 2023
torna all'inizio del contenuto